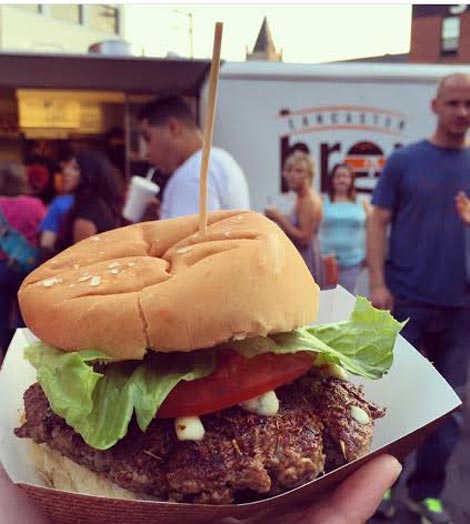 Juicy Burgers
The Original : Cheddar, May, Lettuce, Tomato, Raw Onion
Black & Bleu : Blackened seasoning, Bleu cheese, Lettuce, Tomato
Mushroom Swiss : Swiss, Sautéed mushrooms, Caramelized onion
Jalapeno : Pepper Jack, Jalapeño mayo, Jalapeño peppers, Lettuce,Tomato
BBQ Bacon: Cheddar, BBQ sauce, Bacon, Caramelized onion
Sunrise: Pepper Jack, Bacon, Fried Egg
Our Burger Guarantee: All burgers are made with hand formed patties made using fresh ground beef raised right here in the heart of Lancaster, PA . Hey! If you are not fully satisfied with our burgers, we will happily buy it back and eat it for you.
PS: (Turkey and Black Bean patties are also available)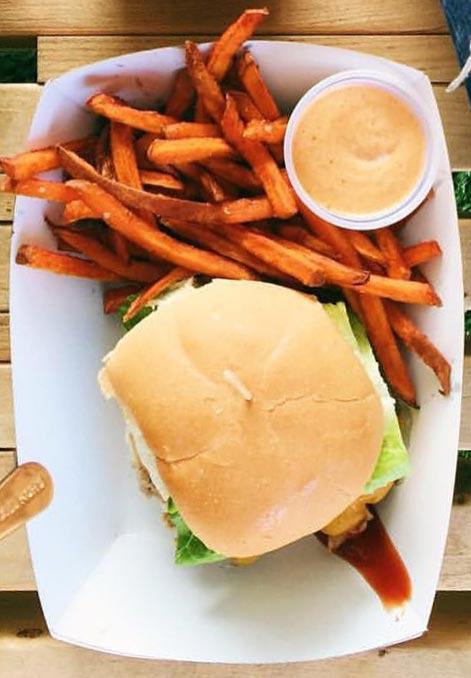 French Fries
Original : Premium sliced potatoes, hand fried for the perfect amount of crisp and flavor
Buffalo Fries : Our original fries drizzled in buffalo sauce & creamy ranch dressing
Sweet Potato Fries : The name says it all.
Beverages
Canned Soda           •           Bottled Water           •           Milk Shakes 
We use Pine View Dairy ice cream in all of our milk shakes